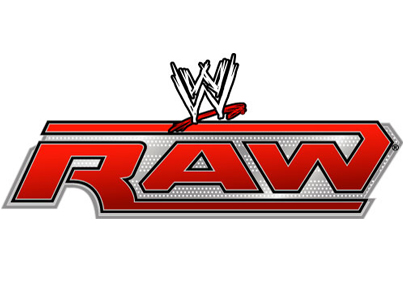 Changing Landscapes!
Edit
Beginning Promo-Vince McMahon comes out to the ring with a look of disgust on his face. "Last night at Wrestlemania, John Cena smacked my son-in-law Triple H in the skull with his title. Unfortunately, I can't change the fact thatb he's champion. But what I can change...is the WWE Universe! The annual WWE Draft is tonight and I have already made some draft selections! You'll find out after the show, but tonight, in the main event! John Cena...you will collide with...Triple H! In a Last Man Standing Match! Hahahahaha!!!! And if you lose Cena...your...Traded!!!!!!
'Match 1-Six Man Over The Top Rope Battle Royal-United States Championship-The Miz Def. John Morrison Ted Dibiase Mark Henry' MVP R-Truth- The Miz and John Morrison worked together to eliminate Mark Henry, and R-Truth. Ted Dibiase was given the play of the day by MVP, and tossed out. Morrison and MVP struggled by the ropes and The Miz(being the Miz) clotheslined both men over the top rope. The Miz is the Inaugural United States Champion!
Post Match Promo-The Miz-I am...your new...United States Champion! And I also want to say...proudly...that I am The Miz...and I'm...Awesome!!!! John Morrison looks on with disgust.
Match 2-Tag Team Match-Unified Tag Team Championship-Dirt Sheet Duo def. Primo and Zack Ryder- Last night at Wrestlemania, Primo and Carlito defeated Dirt Sheet Duo to unify the Tag Team Championships. Primo betrayed Carlito and ended his career with the Backstabber. Zack Ryder came out and replaced Carlito. Tonight, after a skull crushing Finale on Ryder, The Miz and John Morrison bring the Unified Tag Team Championships home!
Macth 3-One on One match-CM Punk def. Randy Orton-Cm Punk had a grueling match with the former WWE Champion. Orton staged an interference from recently traded Cody Rhodes. Legacy may be separate, but remains strong. CM Punk threw Rhodes into Orton and Orton dodged it. While the ref removed Rhodes, Punk low blowed Orton. He then rolled him up and scored a win.
Match 4-Main Event-Last Man Standing Match-Triple H def. John Cena- John Cena and Hunter exchanged blows for five minutes before Vince McMahon came out and delivered a devastating blow from a sledge hammer and followed it with Triple H using the Pedigree.
Promo-Cena! You are officailly stripped of the World Heavyweight Championship! Hahahahahhaha!! Also....your going to Smackdown!!!
END